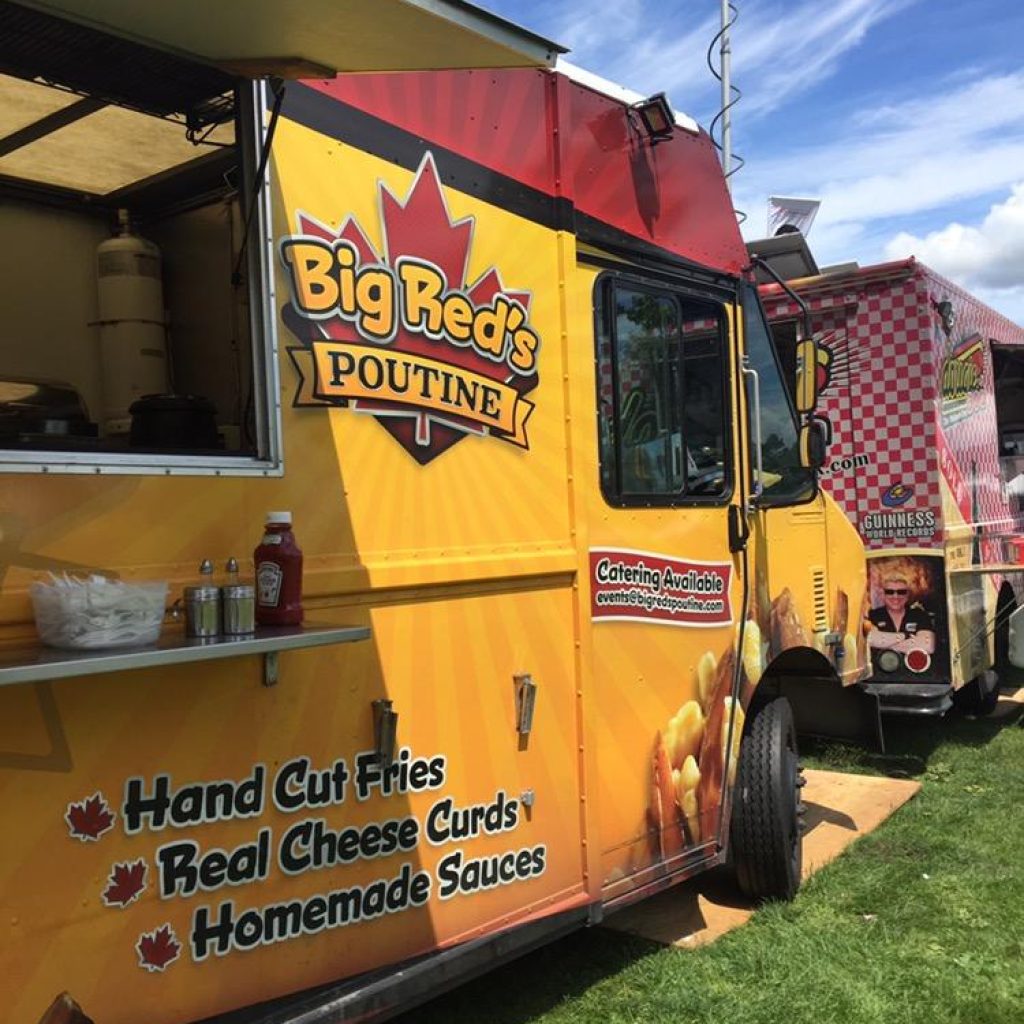 Big Red's Poutine has offered our food truck catering services for over 10 years! During that time we have established a large following of happy customers and have provided our services to all types of events and catering.
CATERING OPTIONS
weddings
parties
corporate events
film & movie sets
schools
and many more
We specialize in offering quick service for larger volume, fast paced catering events. If you require us to serve a lot of people fast, we can do it. 10 years experience has taught us well! Do you have a smaller catering job or event. No problem we can works something out.
We have been voted 6th & 11th BEST poutine in Canada and we have been a crowd favourite at food truck festivals for years. Our food truck books up fast so book us for your catering event today.